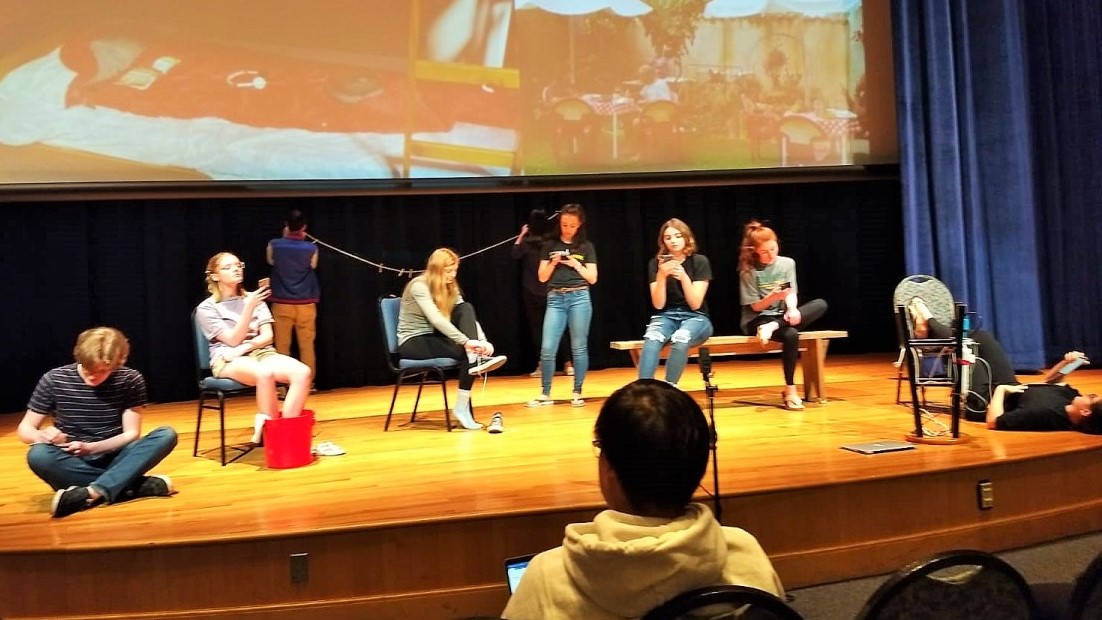 Text of Nancy's talk: LIVE from the Camino:
Walking the Camino de Santiago Pilgrimage in the Digital Age
(13 Nov 2019, W&M Univ)

By Nancy L. Frey, PhD
28 February 2020
In November 2019, William & Mary University (Williamsburg, Virginia, USA) invited me to be a week-long visiting COLL300 scholar due to my long academic, professional and personal relationship with the Camino de Santiago pilgrimage in Spain. During the week I was there I engaged with students in classroom situations, organized tech-free walks with different themes around campus and had one main talk at the Commonwealth Center. For my main event I wrote a play called "LIVE from the Camino" following two pilgrims as they walk the Camino with and without mobile devices to help viewers to imagine and become aware of how our dependence and relationship to tech devices significantly impact our experiences of ourselves and others. In the main talk, I was also asked to talk about my own life on the Camino. At the heart of my talk is the idea that "Life is a Camino" a journey that we are all on and walking the Camino de Santiago can be a powerful way to gain personal insight into this life process. This video incorporates an introduction to my life on the Camino and then my play performed by Prof. Elizabeth Wiley's Presence and Performance theater class.
Here is the full text of my talk and a copy of the Power Point in PDF version for easy download. You can also see the video version:
........or listen to it as a Podcast.
Please feel free to use my talk with a citation: Frey, Nancy L. (2019, Nov 13). LIVE From the Camino: Walking the Camino de Santiago Pilgrimage in the Digital Age. Commonwealth Auditorium, William & Mary University,